REALTOR® Green Day
Wednesday, October 5, 2022 (8:30 AM - 4:30 PM) (EDT)
Description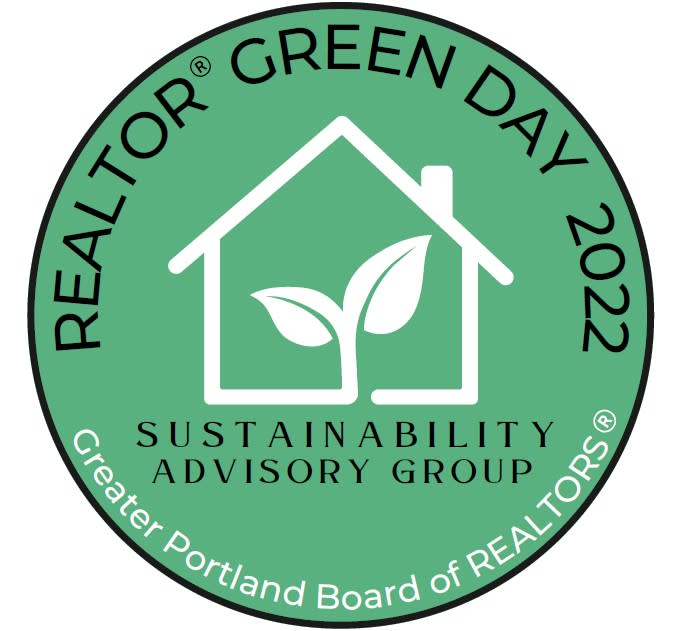 One day only for Greater Portland REALTORS® to learn best practices for high-performance buildings with low energy costs from 7 local instructors who will make valuable professional connections. With soaring energy prices heading into heating season, and with new funding coming into the state, the time is now for you to help your community benefit in a tangible way with the know-how you will take away.
Morning class: Weatherization is Sexy, Approved by the MREC for 3 CEUs
Our instructors are experts in retrofitting Maine's older housing stock, specifically to reduce energy loss and lower operating costs, and how to pay for it with Maine rebates, low-cost loans, and coming soon – the Maine Green Bank. Your clients will thank you for saving them so much money, and you will sharpen your building science skill set.
Afternoon class: New Building Practices Transforming Residential Construction in Maine, Approved by the MREC for 3 CEUs
Our instructors are local entrepreneurs creating amazing innovations changing the way buildings are built, with lower labor, material, and operating costs, lower embodied carbon, and using native Maine wood. Featured technologies include Structural Insulated Panels made of wood (SIPs); rigid, loose fill and batt insulation made from wood fiber; and cross-laminated timber (mass timber) replacing steel and concrete. The common theme is off-site, computer-controlled, automated, precision manufacturing of roof, wall and floor assemblies being made now in Maine that are easier and cheaper to transport than modular.
Venue: the historic McKernan Center on the SMCC campus in South Portland, with a wrap-around deck overlooking Casco Bay, an oceanside park, walkways to Willard Beach and lighthouses, and a training center for sustainability students. Continental breakfast and an epicurean luncheon prepared fresh onsite with local ingredients by the SMCC Culinary Arts staff and students (the next generation of award-winning Portland area chefs!)
Schedule: 8:30 to 4:30 and featuring a keynote address. Full day registration only; seating is limited. Plus two generous sponsors are underwriting the day to keep your costs low (just $50 thanks to Academy Mortgage and Red Door Title). Brought to you by the Sustainability Advisory Group, Greater Portland Board of REALTORS®.
Sponsors
Green Day Sponsor
Academy Mortgage Corporation
Red Door Title
Images
McKernan Center

Event Contact
Katrina Tokay
Wednesday, October 5, 2022 (8:30 AM - 4:30 PM) (EDT)